Dr. Ron Mamrick enjoys providing dentistry to patients of all ages. He believes that great oral health comes from having the jaw joints, facial muscles and teeth working in harmony. To help his patients get and stay healthy, he wants to treat the root cause of problems rather than just the symptoms, so the result is long-term stability, optimal oral health, and beautiful smiles.
Those who know him would say that he is addicted to education. He loves to learn and loves sharing his knowledge with his patients. First, he received his bachelor's and master's degrees in chemistry and then attended the Medical College of Virginia School of Dentistry, graduating with honors with a Doctorate in Dental Surgery. After that, he went on to complete the Advanced Education in General Dentistry program at University of North Carolina. And if that wasn't enough, he went on to become a Scholar with The Dawson Academy for Advanced Dental Training. 
Dr. Mamrick has also taken additional courses in evaluating and treating airway and breathing related disorders and temporal mandibular disorders (TMD) and continues be involved in various continuing education courses and study clubs. He has applied himself to the area of Integrative Dental Medicine where Dr. Mamrick has gained insights into the roles of genetics, nutrition, physical activity, toxins, inflammation, infection, airway, breathing, sleep, stress and TMD in Dentistry and Medicine.
Dr. Mamrick is a member of:
The American Dental Association
The Virginia Dental Association
The Richmond Dental Society
The Dawson Academy Alumni Association
The MCV Alumni Association of Virginia Commonwealth University
He also has had the privilege of being elected to the board of the Richmond Dental Society and serving as a delegate to the Governance Meeting of the Virginia Dental Association.
Dr. Mamrick and his wife, Karin, and their very fine dog, Willa, reside in North Chesterfield. Dr. Mamrick and Karin are active members of Grace Bible Church. Willa is just plain active.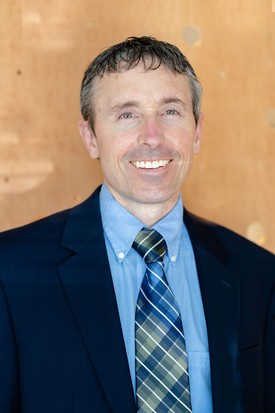 Schedule an appointment with this doctor.