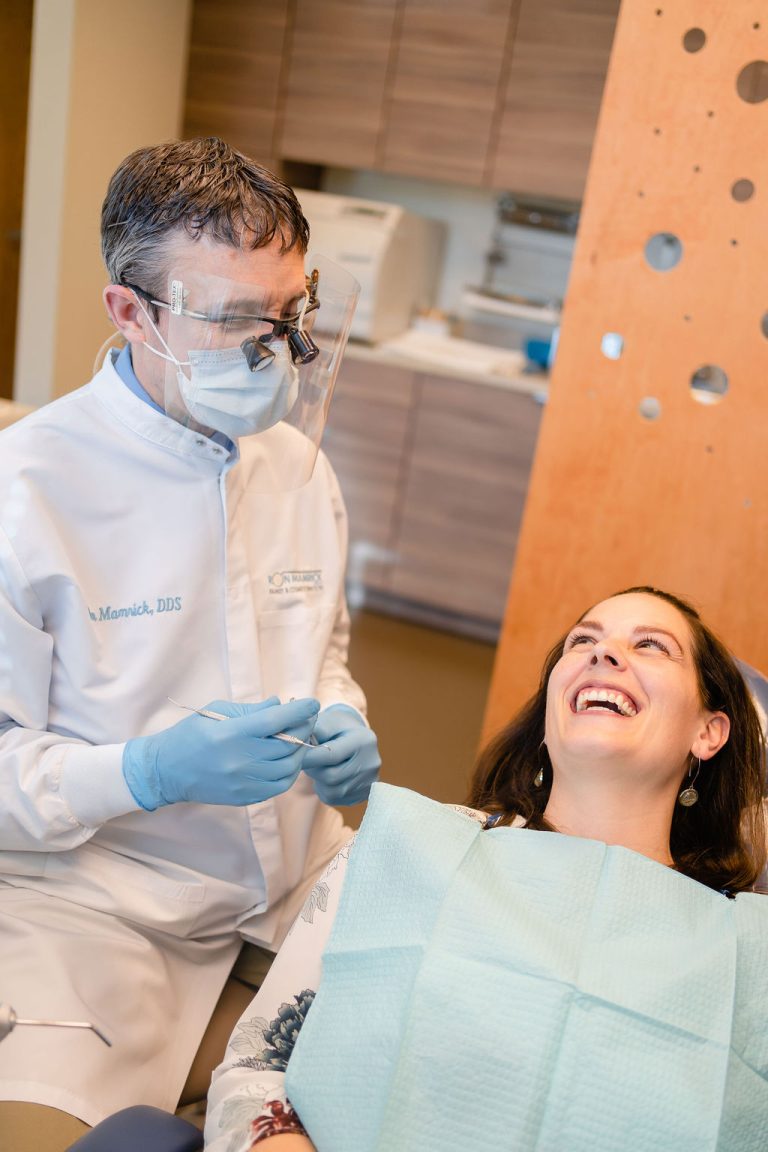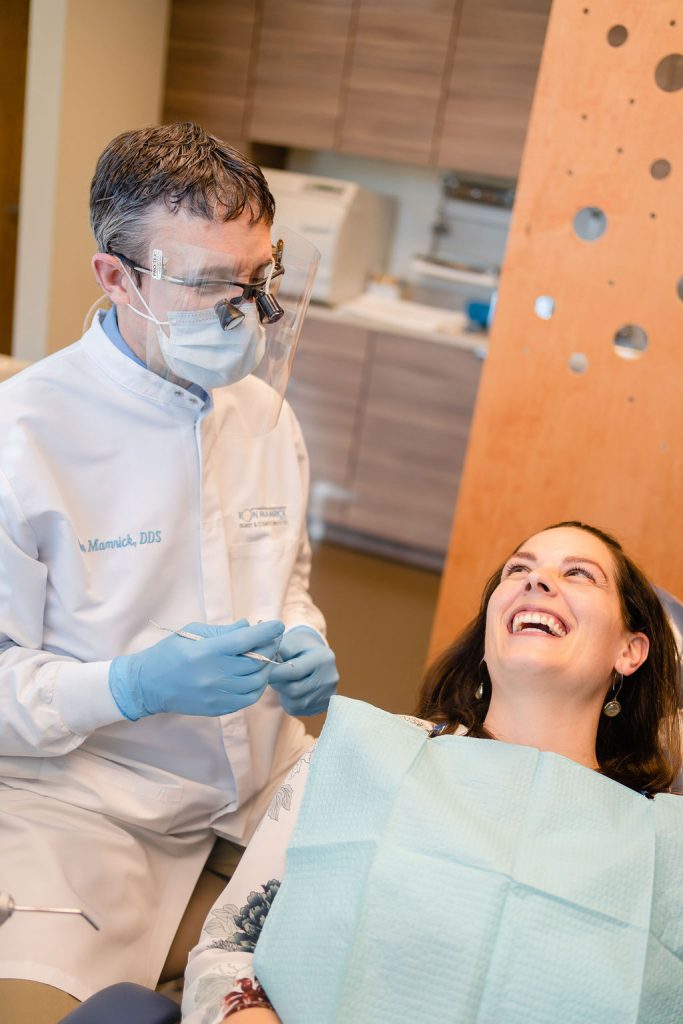 What Will My First Visit Be Like at Ron Mamrick DDS?
Patients should plan about two hours for extensive exam and hygiene. What happens:
1. Dr. M spends time getting to know you
2. Review of medical and dental history
3. Assessment for breathing risks; sleep apnea or other breathing disorders
4. TMJ history and exam
5. Oral cancer screening
6. Tooth decay screening
7. Periodontal disease screening
8. Radiological/X-ray exam
This enables Dr. M to determine the appropriate type of cleaning for you.
How Often Should I Come to Ron Mamrick DDS for Treatment?
Treatment plans are individually completed and appropriate intervals for your regular hygiene visits will be determined by your needs.
What Happens During My Regular Dental Visit?
During your hygiene appointment, our team here at Ron Mamrick DDS will thoroughly clean your teeth and examine them for any new developments or issues since your last visit. We may also take x-rays so we can closely evaluate your teeth, gums and jaw. You will have time to ask our team any questions and share concerns you may have regarding your oral health.
Does Ron Mamrick DDS Take My Insurance?
Along with providing five-star family dental care, we make financing as simple as possible for patients. Please visit our Financing and Insurance page for more information about the dental insurance plans we currently accept and are in-network with.
Is Ron Mamrick DDS Accepting Patients?
Yes, we are currently accepting new patients at our full-service practice in Midlothian. We would love for you to join us. Please request an appointment online or call us at (804) 423-1600 today. 
How Much Will My Treatment Cost?
Our team wants to provide you with quality, affordable dental care here in the Midlothian. Treatment costs can vary depending on what services you may require. We are happy to work with you to develop a financing plan that suits your budget and needs.