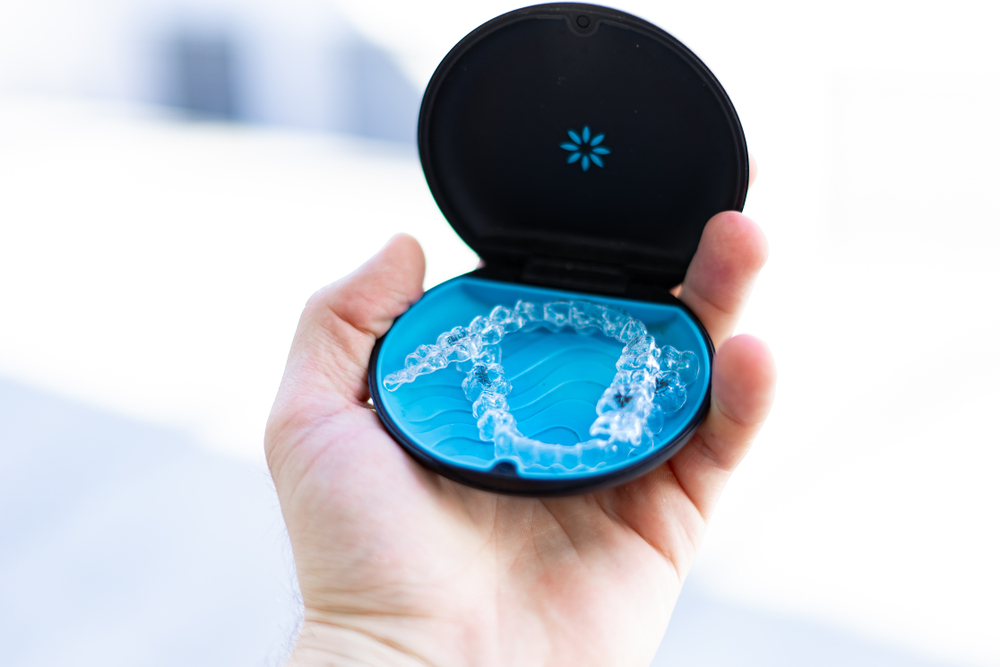 Are you in need of an orthodontic transformation without the hassle of uncomfortable and unsightly metal wires and brackets with traditional braces? Dr. Mamrick is proud to offer Invisalign to patients looking to transform their smile and make it something you are proud to show off.
What is Invisalign?
Invisalign is a series of clear aligners that are custom-made just for you! Over time, they help your teeth shift into proper alignment and give you a gorgeous smile. Invisalign aligners are made from clear plastic, so they are virtually invisible. These aligners are worn throughout the day, but they are removed at mealtime.
What are the benefits of Invisalign?
The benefits of Invisalign are endless! Thanks to the clear plastic they are made of, metal wires and brackets of traditional braces are now a thing of the past. You no longer have to deal with any discomfort or dietary restrictions that metal braces bring or hide your smile during treatment. Invisalign is removed during meals so you can eat whatever you want without getting any food particles stuck in it. Brushing and flossing is a breeze with Invisalign, too.
How long does Invisalign treatment take?
Invisalign treatment length typically varies case to case. On average, most treatments last around a year, but it depends on your specific orthodontic needs. Your aligner must be worn nearly 20 hours per day to see changes in your smile and you will get new aligners as your teeth move. Patients will come into our office every 4-6 weeks for a check-in to be sure everything is moving into place perfectly.
Am I a good candidate for Invisalign?
Invisalign is perfect for anyone who wants to love their smile more! Our team members will meet with you for a consultation to decide what treatment plan suits your smile needs best. The consultation will help determine your treatment length.
Schedule Your Invisalign Consultation at Ron Mamrick DDS
Stop being afraid to show off your smile, and contact us today to schedule your Invisalign consultation. We are here to help our patients in Richmond achieve the smile of their dreams.
Call us today at (804) 423-1600.